AYES - ABOUT US
AYES is an International Management & Technology Consulting Firm, founded to meet the requirements of an ever challenging and growing market for R&D outsourcing, and in general for Engineering Consultancy and Information Technology.
Boasting great experience in Human Resource Management, as well as in Engineering Services, together with our customers, we decided to launch an independent company that is led by professionals with hands-on experience and in-depth knowledge. Our challenge and objective being to offer better and more customized services.
AYES enjoys unwavering support and constant collaboration from not only university researchers, but also from associations of former students and scientific communities. This provides us with direct access to the most talented new graduates, giving us a solid basis for both our development and for recruiting and training.
OUR INSPIRATION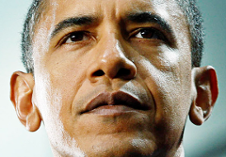 Our project shares and sponsors the ambitions of our employees, believing that what you really WANT, you can DO.
YES, WE CAN - "We know the battle ahead will be long, but always remember that no matter what obstacles stand in our way, nothing can stand in the way of the power of millions of voices calling for change" [Barack Obama]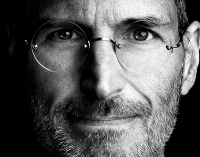 STAY HUNGRY. STAY FOOLISH - "When I was young, there was an amazing publication called The Whole Earth Catalog, which was one of the bibles of my generation...It was sort of like Google in paperback form, 35 years before Google came along: it was idealistic, and overflowing with neat tools and great notions... Stewart (Brand) and his team put out several issues of The Whole Earth Catalog, and then when it had run its course, they put out a final issue. It was the mid-1970s, and I was your age. On the back cover of their final issue was a photograph of an early morning country road, the kind you might find yourself hitchhiking on if you were so adventurous. Beneath it were the words: "Stay Hungry. Stay Foolish." It was their farewell message as they signed off...And I have always wished that for myself. And now, as you graduate to begin anew, I wish that for you. Stay Hungry. Stay Foolish." [Steve Jobs]
The Name... the ayes have it!
WordReference R. H. Learner's Dictionary of English
ayes adv., interj. yes, sir
n. [countable] an affirmative vote or voter: "Sixteen ayes, 5 no's: the ayes have it!"
n. an affirmative vote or voter, esp. in British Parliament, corresponding to yea in the U.S.
Etymology: earlier spelling, spelled I for yes